Training and Consulting
You just started your Polarion journey?
Or working with Polarion for several years?
We have the right training for you
to get more out of it.
Our expert trainers can help your team speed up and generally improve its development process with best practices, tips and tricks, and in-depth know-how services using Polarion Software's Requirements Management, Collaborative Test Management or Application Lifecycle Management products.
Moreover, our team of Subversion (SVN) experts can help your organization get the most out of this compelling open source version control system. Let us help you build your confidence by ensuring the professional implementation of a smooth SVN roll-out in your company.


Classes for business analysts and requirements engineers packed with exercises and best practices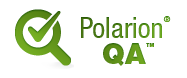 Classes for Testers and QA managers
packed with exercises and best practises
More Training and Services


The creators of Subversive, SubTrain and SVNImporter will teach you SVN Magic!


Migrate from MKS, CVS, Perforce, ClearCase, PVS, DOORS and other tools to Subversion or Polarion
2,000+ sucessfully trained customers - be the next!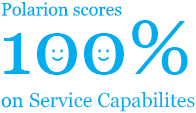 Polarion also scored with 93% on the total Customer Sentiment scale as well, an area in which "Many established ALM vendors have faltered" say Ovum, an independent IT analyst.
Download OVUM Report
"Communication with Polarion worked from start of the project. The cooperation with each individual employee of Polarion was as if we where in the same team."
– Peter Sutter
Swisslog AG
"We are actually very satisfied with the Subversion services as we gained some unexpected insights which have been, and continue to be enormously helpful"
– Manfred Hanenkamp,
THALES Defence Deutschland GmbH

Did you know?
A Polarion rollout requires in average 3 times less service effort than a typical rollout from competitors.
Did you know?
...that Polarion was the first company world-wide that provided OPEN SOURCE Training materials for Subversion (SubTrain).
Did you know?
You receive all training materials electronically for free. Brand it, change it and use it.
Did you know?
Over the last 7 years we helped our customers to migrate projects from almost any version control system to Subversion and Polarion. Examples are: MKS, Clear Case, CVS, RCS, Source Safe, PVCS … Project sizes have been between 1 single project up to 500 projects to be migrated.
Did you know?
We strongly believe that successful services are services in which we enable our customers to be able to perform all required customizations by themselves.