Agile/Hybrid Development Solutions by Polarion®
Increase Agility While Protecting Compliance, Your Way
Thorough expertise of Agile and mixed methodologies woven into our flexible Polarion REQUIREMENTS, Polarion QA and Polarion ALM products, has proven to add speed to our customers' specific software development processes, while protecting quality and compliance.

Speed vs. Compliance? Achieve Both!
Increase speed as well as agility by uncoupling and streamlining software development workflows that can run in parallel.
Automate fast proof of compliance via comprehensive traceability throughout the lifecycle as well as across projects.
TRY NOW
SCHEDULE DEMO
Whitepaper: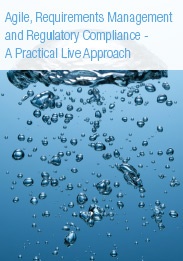 eBook: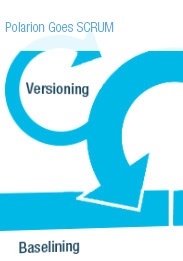 On-Demand Webinar:
Enterprise Agile - Efficient, flexible and managed collaboration
Solution Highlights:
Start Fast
Import existing data and streamline processes with out-of-the-box templates and workflows, including iterations, epics and user stories.
Support Flexibility and Collaboration
Provide 100% browser-based real-time access to artifacts, automate processes, and extend multi-directional traceability via native integrations with MATLAB®Simulink® etc.
Provide Cross Project Reporting
Leverage out-of-the-box sprint and burn-down charts, kanban boards, total cost/estimate aggregation, velocity calculation, and real-time status of all running projects.
Automate Governance and Compliance
Take advantage of the power of unified change management, baselining and versioning, as well as comprehensive traceability to please regulators.

Polarion Software uses Scrum for the development of our market-leading Polarion REQUIREMENTS, Polarion QA and Polarion ALM solutions, and we incorporate our own process improvements into our tools. Read details in our Polarion Goes SCRUM eBook.
Customers and analysts appreciate the benefits of our agile solution.
On the one hand we use Polarion to describe the requirements for our product platform consistently, and on the other hand we use it to manage our agile projects. Both approaches work well, and it's fun.
- Huso Hasanovic, KEBA
"Polarion´s Technology Scale is impressive, particularly in Change and Configuration Management, Project Management, Solution Architecture, and Enterprise Agile - where they score 100%."
- Michael Azoff, Principal Analyst, OVUM
Polarion® ALM™
The Unified Application Lifecycle Management Solution
Accelerate Innovation: Unlocking synergies across all collaborators & support
contextual planning, full tracking, and real-time reporting.
Learn More or TRY NOW
Polarion® REQUIREMENTS™
The Complete Requirements Management Solution
Accelerate Collaboration: Effectively coordinate and track all requirements
management activities to advance business objectives.
Learn More or TRY NOW
Polarion® QA™
The Unified Test Management Solution
Accelerate Integrity: Effectively coordinate and track all test and quality management
activities with real-time visibility & versioning.
Learn More or TRY NOW