Dear Polarion Friends,
We are almost halfway through 2014 and Polarion continues to grow and provide the latest innovations with our 100% browser-based Application Lifecycle Management software to our over 2.5 million users. Joining our community, we welcome Netsuite, Commscope, and Isirona who will now be able to accelerate their innovation in complex environments via synchronized management of all activities and assets across their entire development lifecycle.

I also wanted to express our congratulations to our customers: Maria Eugenia Zuniga, Vehicle Software Engineer from Quantum Technologies who received honorable mention from Embedded Computing Design Magazine in the category of Most Influential Women in Embedded Innovation and Darcy Williams, Software Development Team Leader from Rex Bionics who received honourable mention in the category of Most Innovative Product again from Embedded Computing Design.


Maria Eugenia Zuniga

Darcy Williams
Happy Reading,
Frank Schröder
Product News
We have brought you the first minor update to the Polarion 2014 platform. Packaged as Polarion 2014 Service Release 1 (SR1), this is an update for all Polarion products, free to all customers with a current maintenance subscription. You can download the update distribution at
http://www.polarion.com/downloads/update.php.

Read more in our blog: Polarion Version 2014 SR1: What's New and Noteworthy
What Polarion Customers Are Saying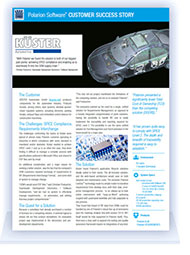 Customer Succes Story: Küster Automotive GmbH produces components for the automotive industry. The challenges confronting the teams at Küster were typical of almost every Polarion customer operating in industries in which compliance with some standard is mandated and/or desirable. Küster needed to achieve SPICE Level 2 and the company's OEM customers required exchange of requirements in RIF (Requirements Interchange Format). Küster found Polarion's application lifecycle solutions ideally suited to their needs. The all-inclusive solution, and the web-based architecture would save on both adoption and maintenance costs.
"The ability to easily read OEM requirements, and manage all of their and our requirements centralized online, is of great benefit to us."
– Christian Posluschni
Teamleader Development Electronics / Software Development
Customer Succes Story: Creators of Leading Neuromodulation Device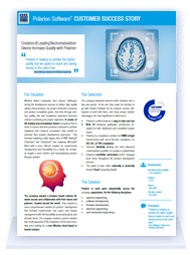 Medical device companies continue to face various challenges during the development process to deliver high quality safety-critical products. Included replacing costly legacy silos as well as replacing Microsoft® Word with a more efficient solution for requirements management and traceability. Resulting in a more sought after more modern and encompassing product lifecycle solution.
After evaluating several vendor solutions over a two year period, they made the decision to go with Polarion Software for its customer service, willingness to work with them, and many unique solution advantages, helping create a much more scalable and collaborative product development user base than originally envisioned. Polarion is now used quite substantially across the whole organization, for the following disciplines: systems engineering, software and firmware development, electrical and mechanical engineering.
Read the Customer Success Story
Partner Announcements
Polarion has a large and diverse eco-system of partners in 12+ countries world-wide. "We continue to nurture strategic relationships with leading edge companies who complement our software solutions, developing key integrations that benefit our user community" says Regg Struyk, Polarion's Product Manager responsible for partner integrations.
New Partner Annoucments: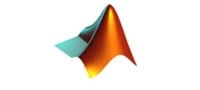 Polarion joins Mathwork's Connection Program
Read our Press Release
View the Polarion Listing on MathWorks Connections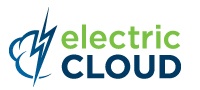 New Partnership with Electric Cloud for full DevOps and Continuous Delivery; Watch our joint webinar-on-demand:
Software Delivery in an Embedded World
And don't forget to check out the latest extensions on the Polarion Extension Portal with over 14 thousand visits since its inception.
Polarion In Action:
Polarion recently sponsored our customer Cyberonics at their annual Hope Charity Event whereby proceeds benefit the Epilepsy Foundation of Texas, the National Epilepsy Foundation and other worthy causes supported by Cyberonics HOPE Charity.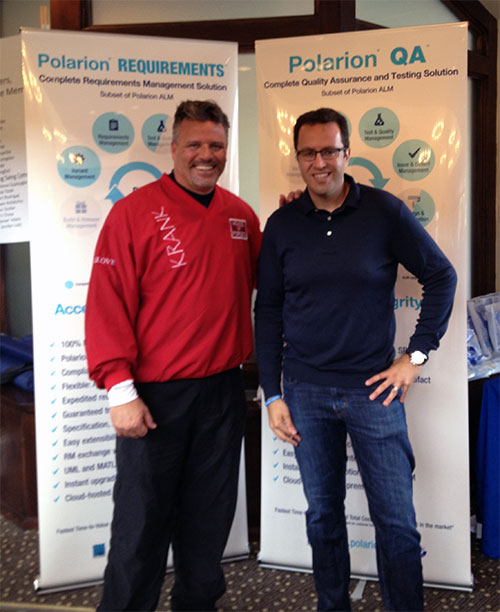 Jared Fogle, "the Subway Guy"
was also a keen supporter at the Hope Charity Event.
Polarion at The STAR East Conference in Orlando, Florida, the premier event for QA featured Regg Struyk, Polarion's QA Product Manager who spoke to over 400 attendees: Do you ever wonder if you are maximizing the potential of your Test Automation process? Discover Real World 101 Business Best Practices in our Whitepaper Accelerate Integrity with Unified Test and Quality Management.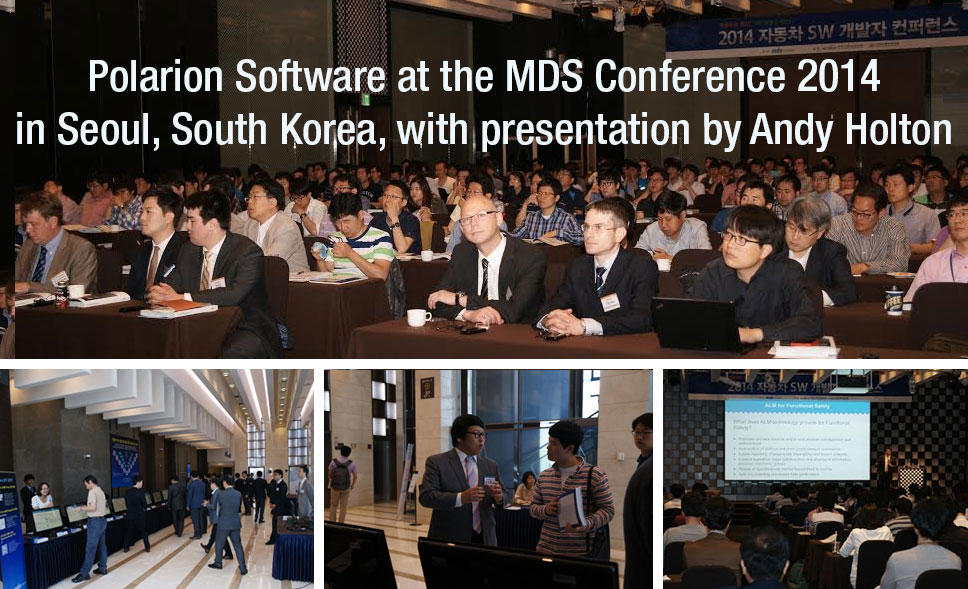 Announcing new Polarion reseller partner MDS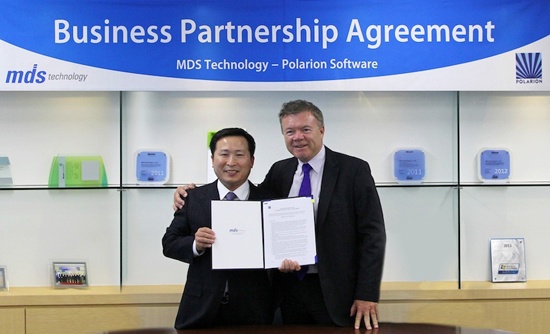 Press Release: Polarion Software and MDS Technology Sign Partner Agreement for South Korea